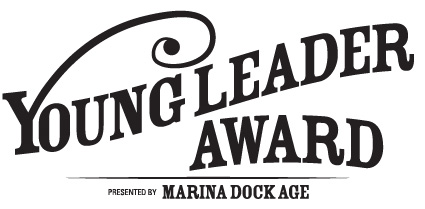 The Young Leader Award recognizes young professionals under 40 who have made significant contributions to the marina and boatyard industry and collectively promise to play a big role in shaping its future.
We looked for nominees that represent the broad range of employment opportunities in the industry. Awards were given to young marina and boatyard owners, managers and staff; marina consultants, engineers or other professional service providers; manufacturers and suppliers of marina and boatyard products, or other professions that rely on the marina and boatyard industry for their businesses.
Marina Dock Age is now accepting 2021 Young Leader Award nominations. Complete the form below by October 1.
2021 Young Leader Nomination Form
2020 Young Leader Award Winners
Matthew Anderson
Manager of Project Development
Bellingham Marine
Henry Campbell
Director -Fortress Pilings
Fortress Pilings
Daniel Cordano
General Manager
Liberty Landing Marina
Joshua Doyle
Dockmaster
Pleasure Cove Marina
Victoria Harrison
Store Manager
York River Yacht Haven
Colton Hewitt
Warehouse and Loading Associate
Hewitt Dock Lift Pontoon Legs & Great Lakes Marine Products
Luke Irvine
Project Manager
Scribble Software Inc.
Mason Lemon
General Manager
Tidewater Yacht Marina & Ocean Yacht Marina
Joshua Marshall
Dock Master / Marina Manager
Sandusky Yacht Club
Ryan Miller
Manager
Cottonwood Creek Marina
Will Monson
General Sales Manager
Moose Landing Marina
Chandler Quirk
Lead-Dock Hand
S. & S. Rentals, Inc
Matt Roper
Manager, Recreational Facilities
Maritime Program Group
Andrew Rothlein
Owner/Operators
Rondout Yacht Basin
Nick Rothlein
Owner/Operators
Rondout Yacht Basin
Mike Slatterly
General Manager
Saylorville Lake Marina
Matthew Smith
Managing Partner
Norris Landing Marina & Jimmy's Place