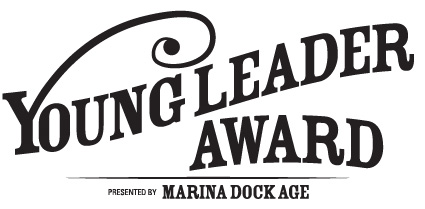 The Young Leader Award recognizes young professionals under 40 who have made significant contributions to the marina and boatyard industry and collectively promise to play a big role in shaping its future.
We look for nominees that represent the broad range of employment opportunities in the industry. Awards were given to young marina and boatyard owners, managers and staff; marina consultants, engineers or other professional service providers; manufacturers and suppliers of marina and boatyard products, or other professions that rely on the marina and boatyard industry for their businesses.
2023 Young Leaders Award Nomination Form
Congrats to the 2022 Winners!
Harrison Carmichael
Hurricane Marina (Suntex Marinas)
Laura Colsch
S&S Houseboat Rentals
Sawyer Cornelius
Haven Harbour Marina Resorts
Steven Driscoll
Safe Harbor Marinas
Jake Finley
Allied Strategic Partners
Hayley Fraser
TPG Marinas
Katie Linton
Tahoe Keys Marina – A Suntex Marinas Experience
Allie Modica
Oasis Marinas
Patrick Morrisey
Southeastern Dock Supply
Shaun O'Hair
Blaze Valley Welding
Jeremy Otis
MDI (Marine Development Incorporated)
Brandon Pendergraft
Bluff Creek Marina
Katie Pendergraft
Bluff Creek Marina
Amanda Schoh
S&S Rentals and Marina
Cam Serigne
VQuip
Matt Sorrell
SunWalk Superior Surfaces
Kyle Sousa
TPG Marinas
Shawn Sullivan
Brewer South Freeport Marine
Johnathan Toby
Superior Docks LLC
Kelli Wallace
Marina Holdings LLC
Brant Wilkening
Hagadone Marine Group
Collin Zachariewicz
Maritime Program Group/One80 Intermediaries