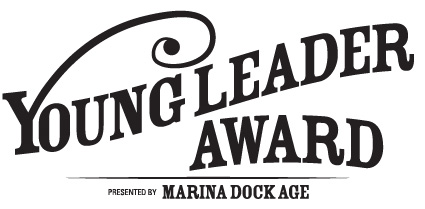 The Docks Expo accepted nominations for men and women under the age of 40, who have made significant contributions to the marina and boatyard industry and collectively promise to play a big role in shaping its future.
We looked for nominees that represent the broad range of employment opportunities in the industry. Awards were presented to young marina and boatyard owners, managers and staff; marina consultants, engineers or other professional service providers; manufacturers and suppliers of marina and boatyard products, or other professions that rely on the marina and boatyard industry for their businesses.
Award winners were honored at The Docks Expo in Nashville, TN on December 4, 2019.
2019 Young Leader Award Winners
Kate Anderson
Communications Specialist
Port of Everett
Luke Diserio
CEO
American Muscle Docks & Fabrication
Colin Hassenger
Director of Marine Enginering
Edgewater Resources, LLC
Darrell Jones
Owner
Aquatic Holdings, Dam Marina Inc, West Point Aquatics LLC, Jones Bay Inc., Southeast Boating LLC, Harbor Lights Marina, Highland Marina, Hals Bar Marina
Andrew Lancos
General Manager
Oasis Marinas
Blake Ledbetter
Owner/Partner
Willow Grove Resort & Marina, LLC
Maggie Nunley
Product & Technology Manager
Snag-A-Slip, Oasis Marinas, and Marinalife
Doug Reichard
General Manager/Co-Owner
Stump Pass Marina
Jorge Rodriguez Pulido
General Manager
Suntex Marinas
Matthew Scharbach
Dock Manager/ Forklift Operator
Safe Harbor Marina at Drakes Creek
Blake Schoh
President/Owner/Manager
S&S Rentals, Inc.
Kristopher Shapiro (not pictured)
General Manager
Cedar Island Marina
 
David Topol
Owner
Homewood High & Dry Marina
 
Michael Torras
Marina Manager
Brunswick Landing Marina, Inc.