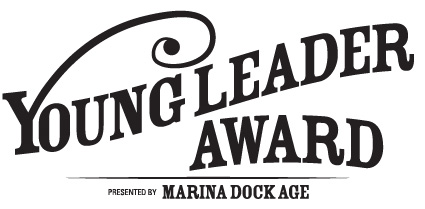 The Young Leader Award recognizes young professionals under 40 who have made significant contributions to the marina and boatyard industry and collectively promise to play a big role in shaping its future.
We look for nominees that represent the broad range of employment opportunities in the industry. Awards were given to young marina and boatyard owners, managers and staff; marina consultants, engineers or other professional service providers; manufacturers and suppliers of marina and boatyard products, or other professions that rely on the marina and boatyard industry for their businesses.
2021 Young Leader Award Winners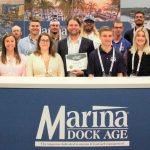 CORINNE ASHFORD
Business Development Specialist
K + R Dock Accessories
GEOFF BUTTS
General Manager
Glade Marina
CAPTAIN RYAN COFFIN
Lead Technician
Yarmouth Boat Yard
LAURA EAST
Dockmaster
Strouts Point Wharf Company
MATT FRADETTE
Cofounder
Dockwa
DAN GROVATT
Managing Director
Leisure Property Advisors/Colliers International
KEVIN HARVEY
Marketing Manager
Oasis Marinas
CHARLOTTE JACUNSKI
General Manager
Northshore Marina
JOHN JUDICE
General Manager
Marina Bay Harbor Marina
MATT KIER
General Manager
Anclote Village Marina
MATT MAASEN
Assembly, Installation, and Service Manager
Poly Lift Boat Lifts
KENNY MASS
Sales Business Development Manager
Scribble Software Inc.
HUNTER MILLER
Rental Manager
Cottonwood Creek Marina
KYLE MORLEY
President
Dock and Marina Services
MARISSA NEELY
Business Manager
Safe Harbor Ventura Isle
KATHRYN ROSS
General Manager
Marina Jack Yacht Basin (Suntex)
MATTHEW RUFFOLO
Owner/Operator
Dockhand Services LLC
MALLORY SMITH
Assistant General Manager
Loggerhead Marina/Fish Tale
PACK ST CLAIR III
Owner
Summerset and DuraTek Boat Lifts
MARISA TRANGHESE
Director of Underwriting
Maritime Program Group a Div of One80 Intermediaries