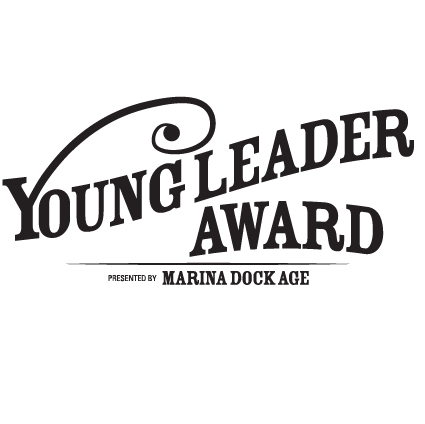 The Docks Expo will be accepting nominations for men and women under the age of 40, who have made significant contributions to the marina and boatyard industry and collectively promise to play a big role in shaping its future.
We are looking for nominees that represent the broad range of employment opportunities in the industry. Awards will be presented to young marina and boatyard owners, managers and staff; marina consultants, engineers or other professional service providers; manufacturers and suppliers of marina and boatyard products, or other professions that rely on the marina and boatyard industry for their businesses. Nominees will be honored during an awards ceremony at the Docks Expo in December.
Nominees will be honored at the awards ceremony at The Dock Expo at Music City Center in Nashville, Dec. 3 to 5, 2019.
Check back soon for the 2019 nominee application.
2018 Young Leader Award Winners
MARGARET BOSHEK
Associate Coastal Engineer
SmithGroup
WADE BRAMAN
Director of Operations
Southpoint & Westpoint Marinas
MARK GALLAVAN
Assistant General Manager
Bay Point Resort & Marina
JEFF HEYDLAUFF
Commercial Marine Specialist
Global Marine Insurance Agency
DAVIS JOYNER
Forklift Operator
Legendary Marina & Yacht Club
DAN OTTO
Owner
Merco Marine Inc.
BRIDGIT PFISTER
General Manager
Safe Harbor Marinas – Walden Marina
JAMIE RIDER
Marina Manager
Sunshine Key Resort & Marina
EVAN RIDLEY
Project Manager
Rhode Island Marine Trades Association
EDWIN SNYDER IV
Harbormaster
Abbey Harbor Condominium Association/Abbey Harbor Yacht Club