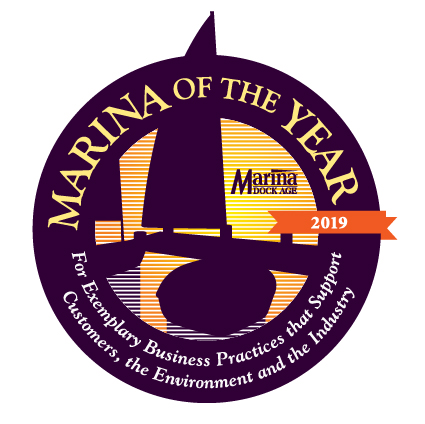 Each year, Marina Dock Age honors two marinas (one small, less than 250 slips, and one large) with the Marina of the Year awards. Facilities from across the country complete detailed applications, competing in many different categories – business operations, renovations, advertising/marketing, community and industry involvement, special challenges and more.
Marina Dock Age will present additional awards in other categories, such as Facility Improvements, Advertising/Marketing, Environmental Responsibility and more. Awards will vary from year to year, depending on the qualified applicants. Marinas can win category awards each year, and former Marina of the Year winners are also eligible to win additional category awards every year.
The award winners will be honored at the awards ceremony at The Dock Expo at Music City Center in Nashville, Dec. 3 to 5, 2019.
2018 Winners
Large Winner – Westpoint Harbor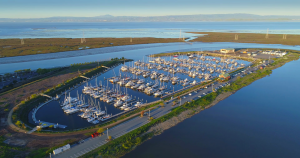 Westpoint Harbor in Redwood City, California, celebrates its 10-year anniversary this year. With 416 wet slips and 88 dry storage spaces, it is one of the largest recreational harbors in Northern California. The marina is a leader in innovative business practices and profit centers, including creative amenities like YachtSuites, an Airbnb-like boat lease program for boaters, self-storage lockers, and floating party barges for barbecues and lounging. In the heart of Silicon Valley, the marina caters to its tech-savvy customers and short-term business travelers with an advanced Gigabit-capable high-speed Wi-Fi system. That's just a small part of the practices that led to a 24 percent boost in revenues over the last seven years. This boating mecca took 20 years to navigate through the regulatory process to open, starting in 1988.
The 26-acre marina basin was excavated from property previously owned by the Leslie Salt Company (now Cargill) and was a pond for storing what was left over after table salt was harvested from sea water. Today, the marina still faces regulatory challenges from local agencies, which sparked the formation of Friends of Westpoint Harbor, a group of concerned businesses and citizens that raise awareness about unfair enforcement practices. Earlier this year, the group's actions resulted in the 2018 state legislature ordered audit of the Bay Conservation and Development Commission to review its practices for fines and other heavy-handed practices, where the organization has overstepped its bounds. The marina is heavily involved with not only this issue, but also supporting the local community and the larger marina industry.
Small Winner – Pikes Bay Marina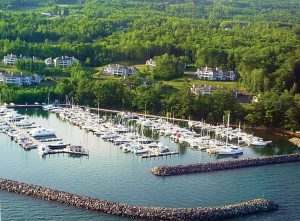 Goldridge Group found a stunning location along Lake Superior, and the developer spent many years permitting and developing the property. The original docks were completed in 2001 and Pikes Bay Marina in Bayfield, Wisconsin, fully opened in 2004 with 208 slips and some outdoor and indoor heated storage. The facility is also a fuel dock, boatyard and Yanmar dealer. Pikes Bay Marina has expanded and added to its amenities since it opened, but 2018 included many upgrades: construction of the new Marine Service Center. new logo and rebranding, a waste containment and recycle shed, Wi-Fi expansion, ship store updates and more. Pikes Bay Marina was a founding member of the Wisconsin Clean Marina program and its general manager is part of the Clean Marina technical team that oversees the program. The marina was originally certified in 2012 and recertified in 2016.
Its unique environmental practices include electric vehicle charging ons, a dog exercise area with free waste bags, LED lighting and more. A solar site assessment has been done with Next Energy Solutions, and management is considering the proposal to use the roof of the energy efficient service center to help power the clubhouse. Not without its challenges, the natural beauty of the location is highlighted by the expansive view of the lake from the clubhouse, which sits approximately 100 yards from the marina below, about a 40-foot change in elevation. The Marine Service Center, boat storage and overflow parking also sit upland, which makes moving boats a challenge, especially in the winter.
Additional Winners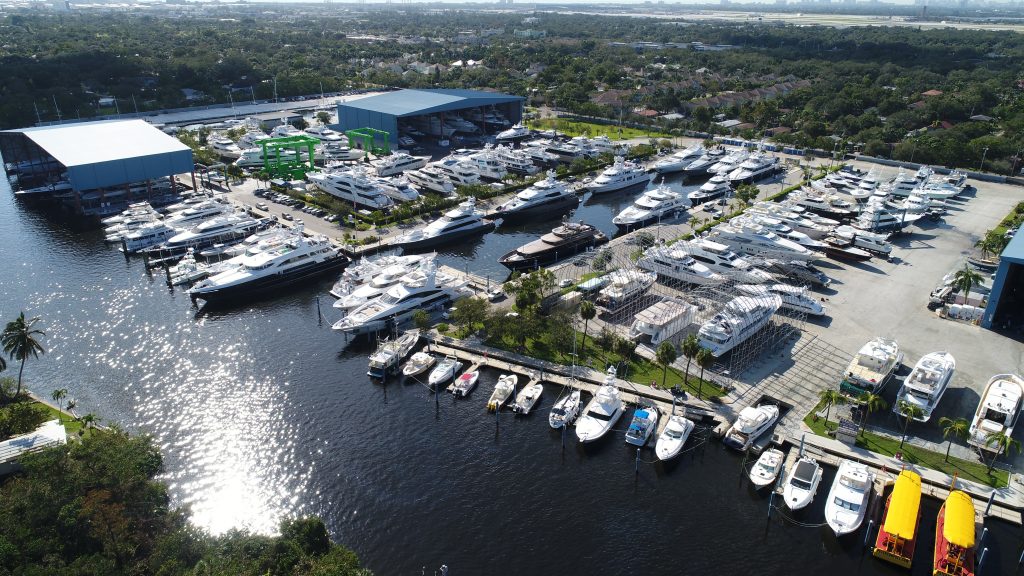 Innovative Business Award-Legendary Marina, Destin, Florida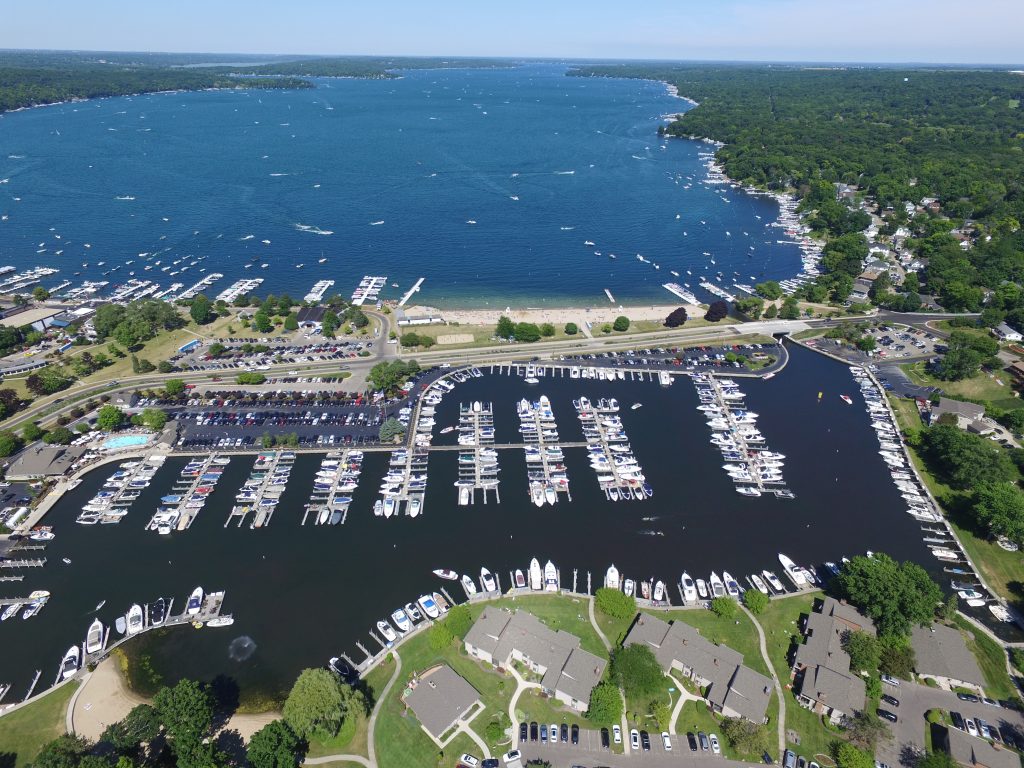 Environmental Responsibility Award-Cedar Island Marina, Clinton, Connecticut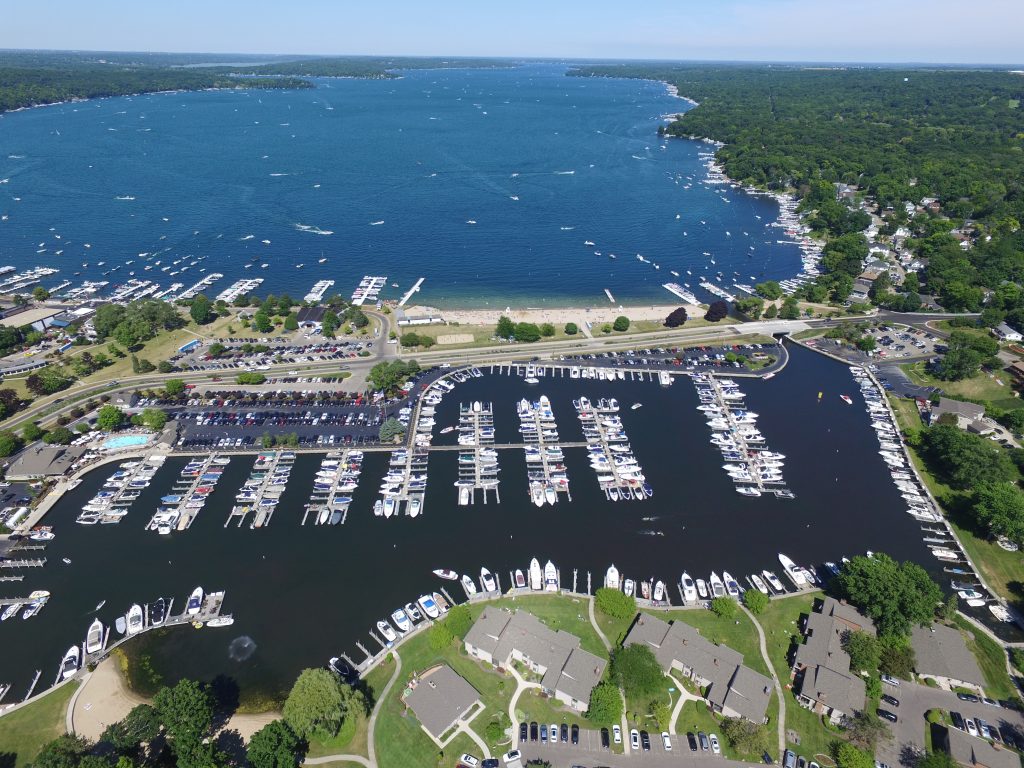 Hospitality Award-Lauderdale Marine Center, Fort Lauderdale, Florida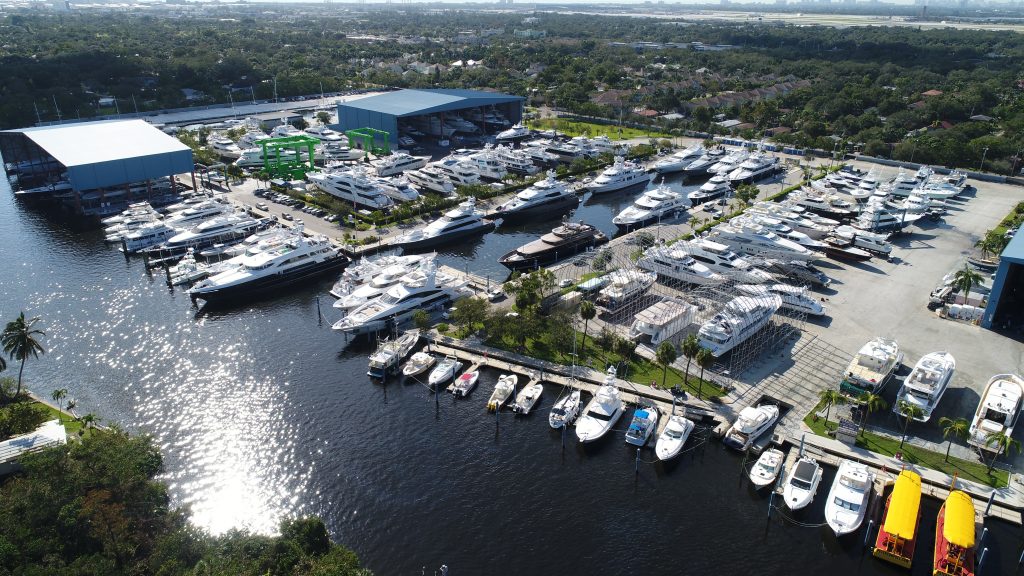 Building & Growing Award-Abbey Marina, Fontana, Wisconsin