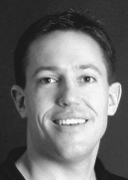 As a qualified and professionally licensed (US) coastal engineer with over 20 years of experience, Christopher Goshow is an accomplished and dynamic professional with cross-functional experience in development, engineering, project management, business development and business administration. Utilizing his breadth of technical knowledge, coupled with his leadership and managerial skills, Goshow has a proven ability to lead and manage large teams in multicultural environments and successfully navigate diverse and complex issues to deliver projects on time and within budget.
Goshow's planning, design and management experience covers all facets of marina, waterfront, coastal, and port-related development in the Middle East, United States, Caribbean, South America, Africa and Asia. His international experience ranges from local small-scale coastal shore protection projects to large-scale port and mix-used waterfront development projects exceeding USD 500 million in construction value. Over the past 5 years, he has personally managed the design development of over 25 marina and waterfront development projects in the Middle East Region.
Goshow has authored and co-authored several published papers related to his engineering discipline.